User Profiles
User Profiles are assigned to each end-user who logs into the SymphonicMS. User profiles allow a more secure path to giving multiple team members access to your account. When you invite someone into your account, we automatically create a user profile for them, seamlessly adding them to your account as an account member.
Account Members
When you invite users to your account to assist with specific duties, they are considered Account Members. If you only need someone to create releases, we've got you covered. Need someone to monitor analytics for trends and handle your royalties? You can do that, too.
Once you log into the SymphonicMS, hover over the Account Card in the upper right corner of your navigation and select Account Members.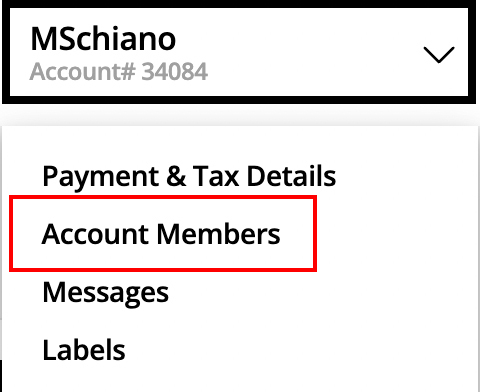 From here, you'll see a full list of your Account Members that have the ability to access your account.
To invite an account member into your account, click Invite user, enter their email address, select their role(s), and then send the invite.
The user will then receive an email inviting them to the SymphonicMS to set their password. Once the invite is accepted, the new user can log in and access your account with the role(s) you selected.
Note: You can adjust an Account Member's role(s) at any time if you need to restrict or expand their account access.

Roles
Below are the types of roles that you can assign to your account members. You may mix and match any of the roles listed below except for the Owner and Admin roles. These two roles cannot be combined with other roles as they already have full account capabilities.


Content: Allows users to view, create, and manage releases on your account. This role also has access to the Rights and Marketing sections on the SymphonicMS.
Royalties: Allows users to view and manage royalties for your account.
Analytics: Allows users to view the analytics of all releases on your account.
SplitShare: Allow users to set splits, invite payees, and share revenue with payee accounts.
Admin: Allows full access to all account capabilities, including management of account members.
Owner: Allows full access to all account capabilities, including management of account members and other owners.