If you click into any artist page on your account, you'll see a progress circle with a percentage in the middle. That's your "marketing readiness" meter. This shows how ready the artist you're viewing is to pitch & promote to editorial playlists, review sites, radio stations, venues, etc.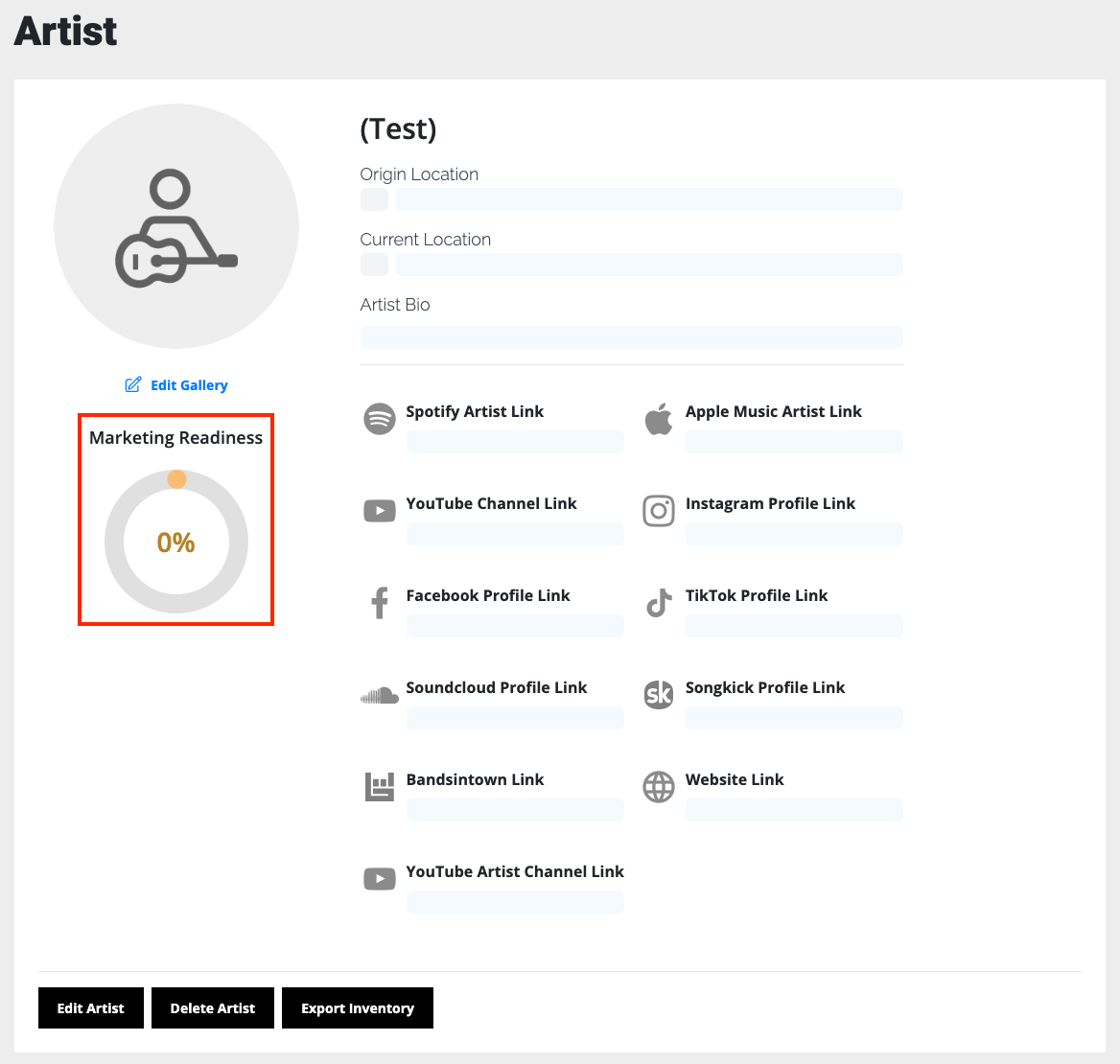 Since not every field is required to be considered marketing ready (but most are), you can click the green plus sign (+) from the Edit Artist screen to highlight the fields remaining for that artist to become marketing ready. Checking the "I'm not on…" box also counts toward marketing readiness completion.
The information on this page is currently used as a place to store important information about your artist. Upcoming features will dynamically use this information on other parts of the site, so be sure to get your artist marketing ready!