Please note this feature is not available for Starter accounts at this time.
Whether new or old, tracks can have the same data for multiple values on a release. With Multi-Track Edit, you can set your country of recording to Vietnam for all tracks on that experimental EP you made while vacationing. Or maybe you are editing older releases so modern partners like Spotify can display crucial credit information like Contributors to fans and industry alike.
How to access Multi-Track Edits
Create a release or click on an unsubmitted/edit status release.
Scroll down to Tracks and select Manage Tracks ► Multi Track Edit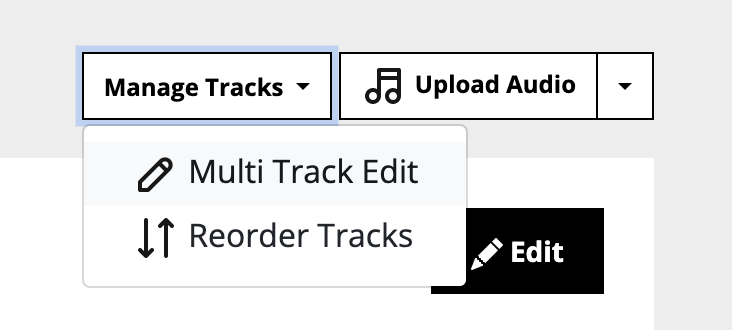 You'll be presented with the Multi Track Edit options screen for your release. Select the value you would like to edit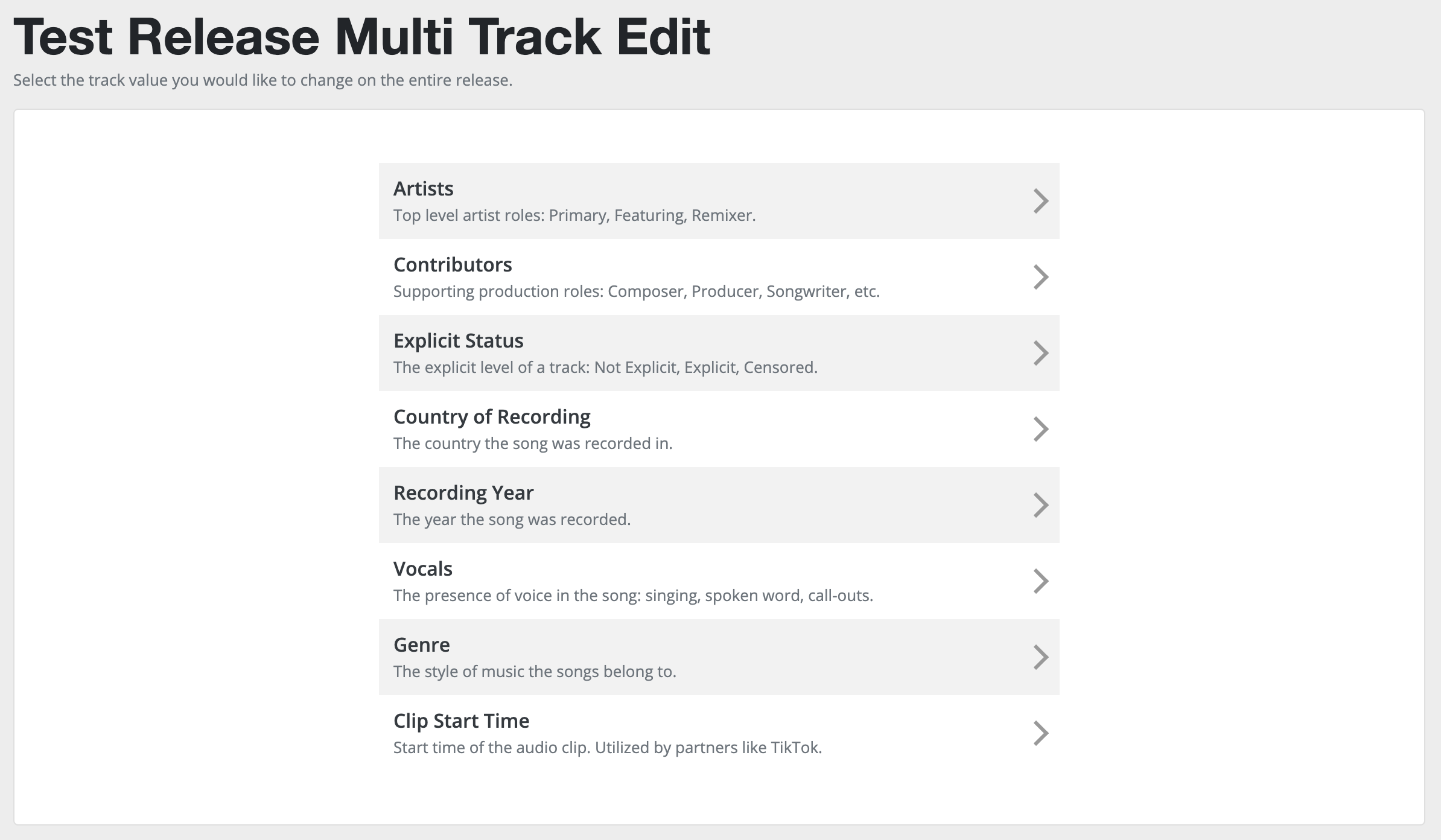 Below is the list of values that are capable of being altered with this feature:
Artists
Contributors
Explicit Status
Country of Recording
Recording Year
Vocals
Genre
Clip Start Time
NOTE: artists and contributor options do no route back to the multi-track edit options page once a value is added or removed. Since artists and contributors generally have more than one value you want to manipulate, we keep you inside these specific options until you decide you are done.
How to use Multi Track Edit - New Values
Here we have selected the Explicit Status option to change for all tracks on our release. This release has 3 tracks, and we can see two of the tracks already have values. One is set to non-explicit, the other is set to censored. While setting this release up, we confused the explicit status values on another release with this one and realized that all tracks should be marked as explicit.

So we can select the new value of Explicit in the New Value interface on the left, then click Apply to all Tracks.

You will be taken back to the Multi Track Edit options page, where you will be notified your changes have been applied.

If we go back into the Explicit Status option again, we'll see all tracks now have Explicit value.


How to use Multi Track Edit - Current Value(s)
Here we have selected the Contributors option to change for all tracks on our release. This is an older release that had its contributors altered at one point but gave up on as it was too daunting. The artist TESTER with the role Songwriter actually doesn't look correct as they contributed as a Producer. Let's clean this mess up.

First, we will remove this artist and role combination of TESTER as a Songwriter from being on any of these tracks by clicking the Remove button for this combination in the Current Value(s) section.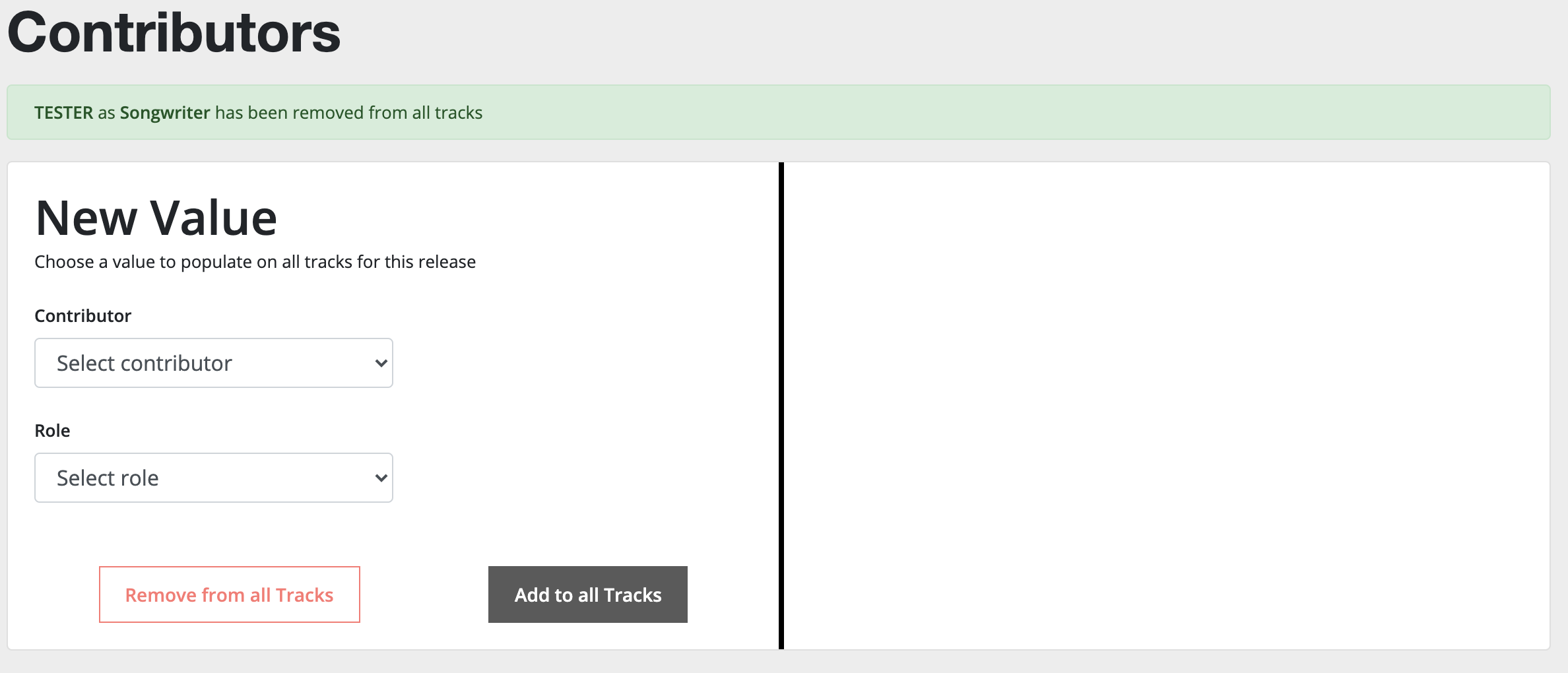 Then, we'll add this artist back on with their correct role of Producer.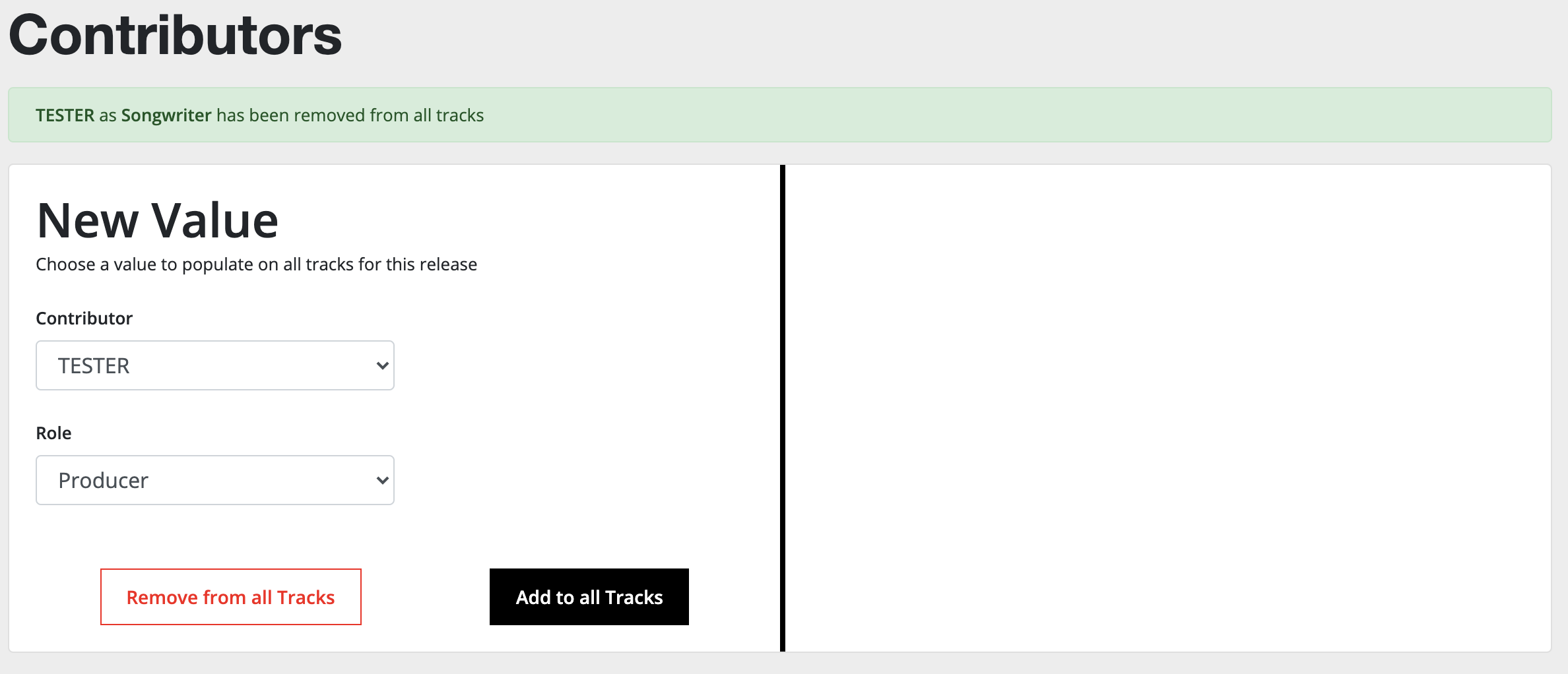 And like that, we have fixed this contributor on the release.