To list a featuring artist on your track, you need to be editing the track details by scrolling down to the Track section and clicking on Edit next to the track you wish to update.
If your release has already been approved and delivered to partners, follow the instructions on how to make changes to your release.
When entering track details, click on +Add Artist. A box will appear, and you will be able to type the name of your artist and assign it the Featuring role.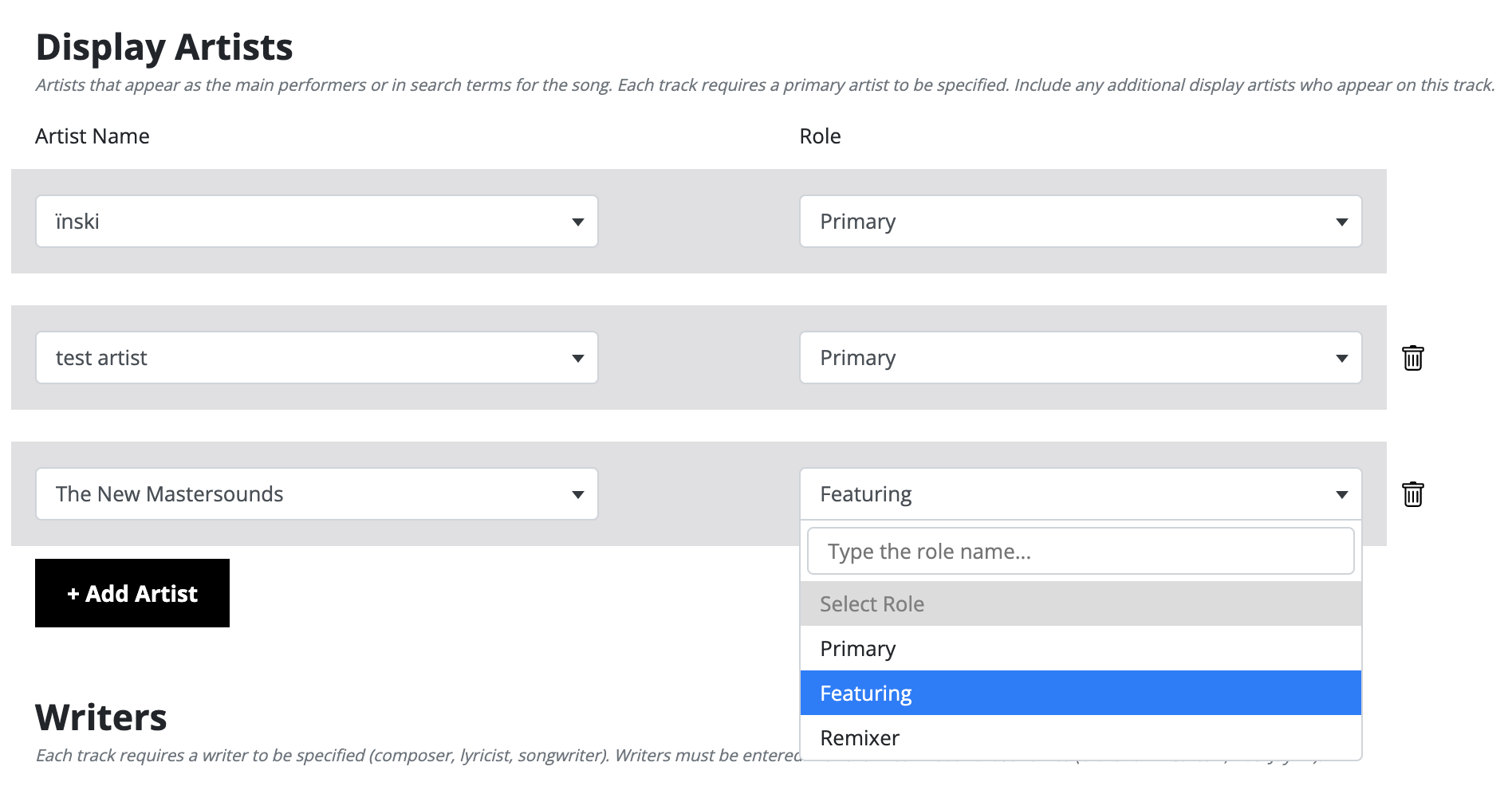 Guidelines to follow
Do not list featuring artists as a primary artist at the release level. Only list them on the track level.
An artist cannot be both a Primary artist and a Featuring artist on the same track.
Do not enter (feat. artist name) in the Release or Track titles. This information will automatically be added when the release is delivered to DSPs.
Do not list performance credits, such as Prod. by Artist XX as the artist's name. Producers should be added under the Producer Contributor role—more on adding producer credits here.
An Artist's name cannot be SEO terms, such as Sleep Music, Music for Concentration, Chill, Chillout, etc. Products with artist names that appear to be intended to mislead or confuse users may be rejected and removed from Digital Service Providers.