The stream analytics feature in the SymphonicMS enables you to view up-to-date Spotify and Apple Music stream data for your artists all in one place!

Navigate to this feature by clicking on Analytics > Streams from the menu
The landing page lists every artist in your account that received streams on Spotify and/or Apple Music

Streams are counted for any track where an artist is listed as a Primary Artist, Featuring Artist, or Remixer - it's important to note that this means a single stream could count towards more than one of your artists, if there are multiple artists listed on that track

The default Date Range is the last 7 days, but can easily be adjusted by using the Date Range selector above the table
Click on an artist to see a detailed breakdown of their streams by individual track, country, DSP, and many more!
Each section on the artist's page shows the first 5 entries for that breakdown - e.g., Countries section shows top 5 countries where the artist's music was streamed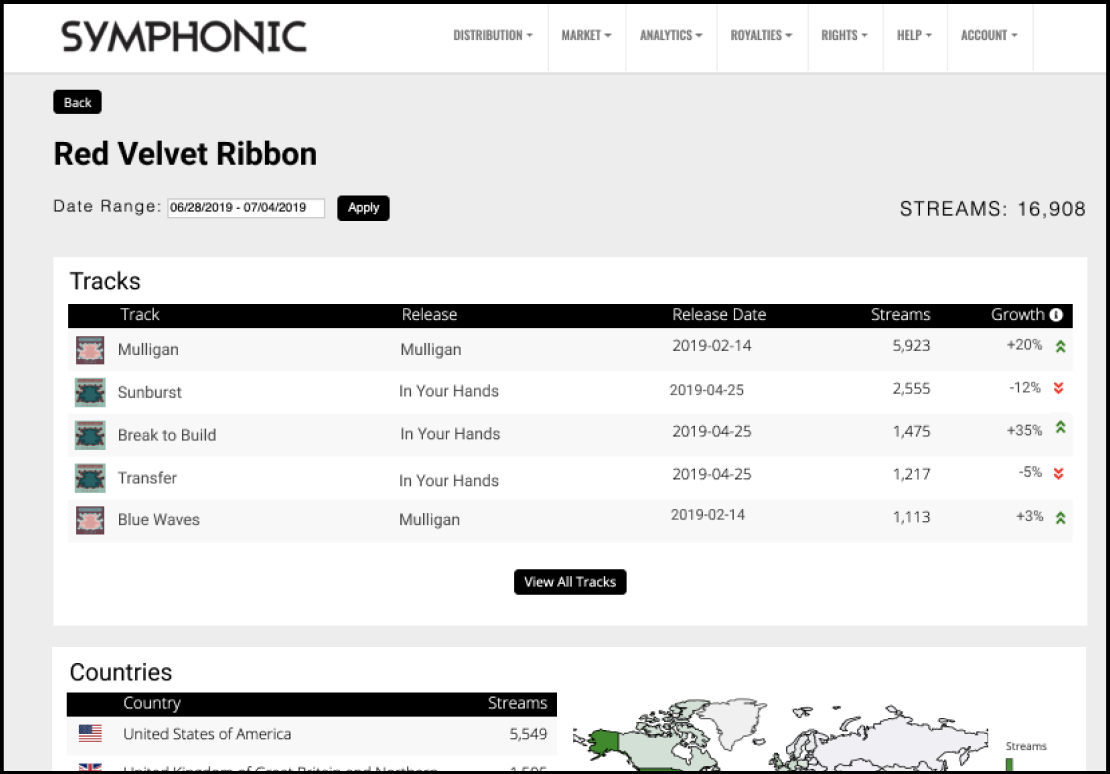 If more data is available, clicking the "View All" button for that section will bring you to a page showing the full information for that breakdown.