First, we always recommend that you always update your account details if you are making any tax related updates. Second, there are different tax facts for the USA and International. Once you've read this, to update your tax details online via our system (the SymphonicMS), please follow these instructions.

1. Log on to SymphonicMS. Click on "Account" and then select "Your Details"





2. Ensure that your address details are all 100% correct including the country of residence. If not, it will make your details incorrect.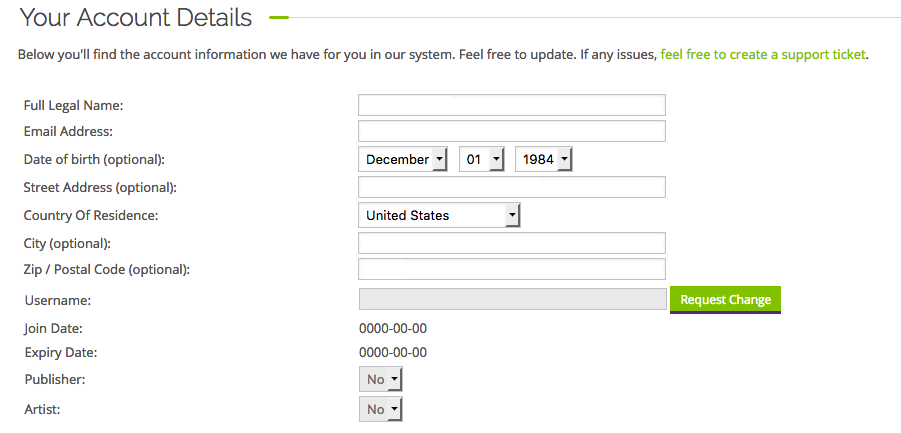 3. Once that is done, hit save and then click on "Edit Tax Info" to update your tax details. This will provide you the proper screen.




4. For USA, we will need either your Social Security or Tax ID (EIN). For International, if you have a USA Tax ID or EIN, you can enter it however, if you do not, your birth date will be suffice. Once you have updated, you can save and request payment.



Why are account details so important?
Having your email up to date allows us to contact you, having your tax information up to date allows us send you your payout when you have royalties due.