While logged on to SymphonicMS....To locate your UPC or ISRC, click on "Releases" under "Distribute". This is where you can see an overview of all of your releases.



Next to each release you will see the UPC. Then click on the release cover of your release.



From there click on Song Details.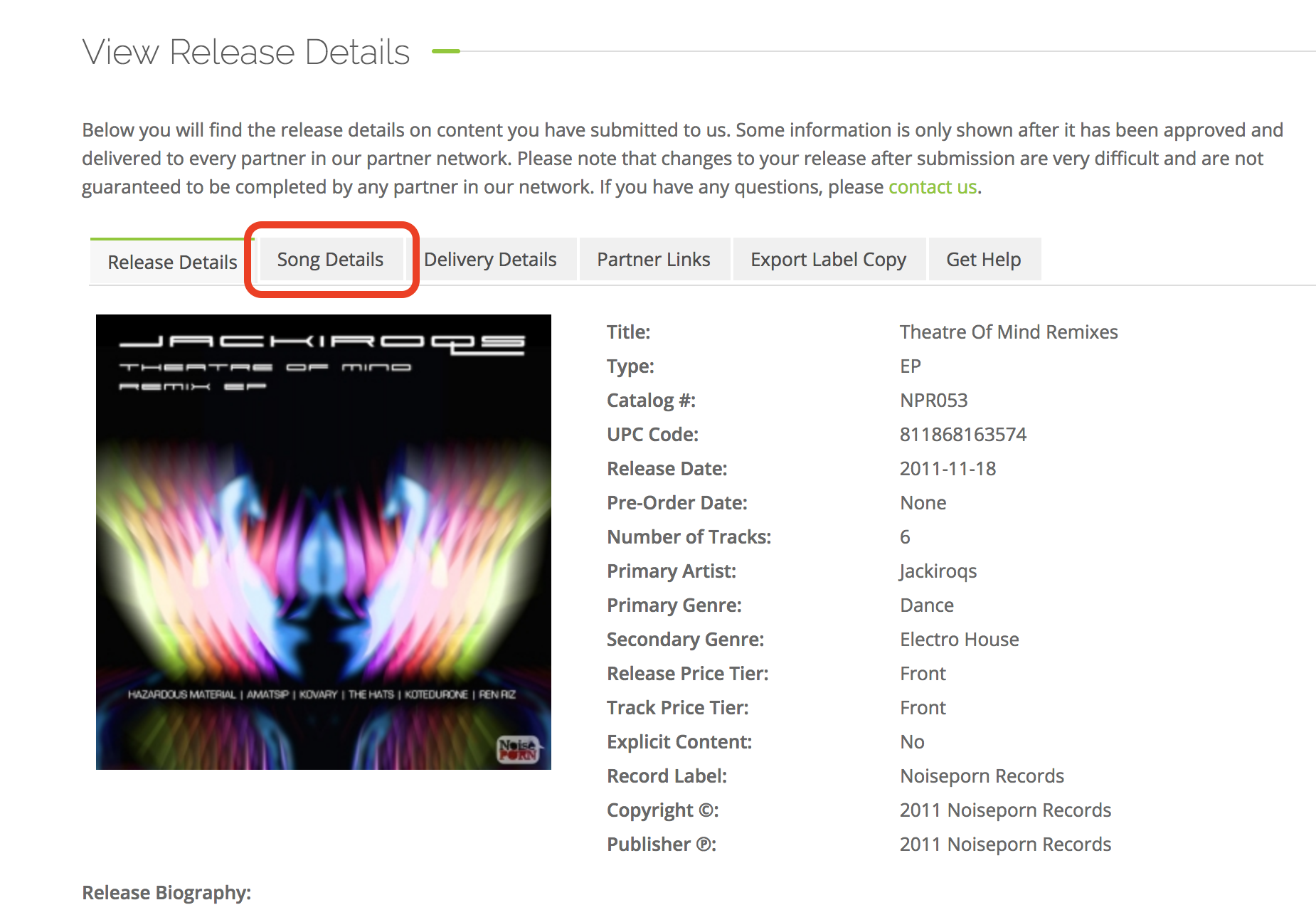 In the details for each track you will see the ISRC.